Give a warm welcome to country music's newest (and only) brother/sister duo!!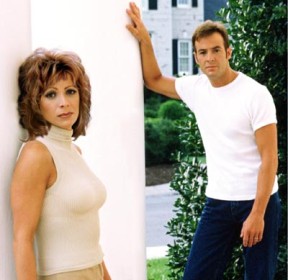 Brad & Shelly grew up richly emersed in music in their hometown of Baytown, TX (that's approximately 30 miles southeast of Houston). They started performing together in their church and were soon tapping into fairs and festivals. It was only a matter of time that people would notice Brad & Shelly. One of those people was Jerry Cupit, head of the new independent label Cupit Records. Through Jerry's expertise, the duo released their debut album 24/7 and have since been promoting the project.
The music of Brad & Shelly will take you back in time; their uniquely blended voices are reminiscent of the classic country greats: in Shelly's, listen for the influences of Loretta Lynn, Tammy Wynette, Lorrie Morgan and for Brad, there are traces of Conway Twitty, George Jones, and Keith Whitley. Brad & Shelly's magical harmonies and infectious live performances continue to attract fans from all over. Get ready for country music's new legends-in-the-making!!


Mustang Creek News:
REQUEST Brad & Shelly's single "He Only Talks About Her When He Drinks" - at radios now!!!! Please continue to REQUEST Brad & Shelly's "Don't Make Me (Have to Come in There)" AND "Legally" - both videos have been released to GAC!
WATCH a full video clip of "Legally" by visiting:
Brad & Shelly's "Legally"
(scroll down to the "B's" for "Brad & Shelly" then press
GO!
)
CONGRATS to Brad & Shelly, who WON in the "Duo of the Year" category at this year's ASE Awards, which took place in Atlanta, Georgia!!
CLICK HERE TO GET TO KNOW BRAD & SHELLY BETTER


Did y'all know?!
Brad & Shelly's father (the late Emmitt Brinkley) played fiddle in bands for artists like Mel Street and Mark Chesnutt! Looks like Brad & Shelly are following in their daddy's footsteps as they pursue a music career as country's newest duo!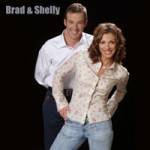 Hear Mustang Creek 24/7:
Brad & Shelly's debut album
24/7
is available for purchase at the Cupit Records site (link is below)!! It features "Legally" (written by the legendary Freddie Hart!) and "Don't Make Me."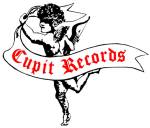 Cupit Records, Inc. is a Nashville-based record label with offices in Tennessee, California and Louisiana. Cupit Records is distributed throughout North America by Compendia Distribution in the United States and Koch Distribution in Canada.



Find out MORE about Mustang Creek at their record label site: