Here are some STAR facts on Brad & Shelly: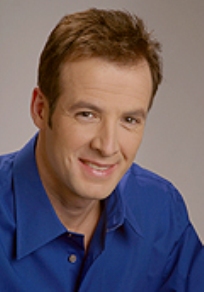 *ABOUT BRAD*
Name: Brad
Hometown: Grew up in Baytown, Texas (born in DeQueen, Arkansas)
Married? Yes... my wife's name is Leslie
Siblings: Brother Tony, sister Shelly
Pets: Cat named Oscar
Worst job you ever had: Delivering pizzas
Best job you ever had: Singing for a live audience
Who would you like to sing a duet/trio with someday? Either Loretta Lynn, Gene Watson, or George Jones
Who would you like to open for/tour with someday? George Strait or Alan Jackson
What song do you wish you'd written? "He Stopped Loving Her Today" or "Fourteen Carat Mind"
What's in your CD player right now? Alan Jackson, Gene Watson, Eddie Raven, Craig Morgan, Kevin Denney, Sammy Kershaw (It's a 6-CD changer)
Musical Influences: My father and grandfather
Personal Influences: My father, mother, and grandparents

*FAVORITES*
Color: Depends on my mood and what item it concerns...I like black clothes, I have a white truck
Candy: 3 Musketeers
Food: I love Mexican food and Cajun food...it's a tie!
Ice Cream Flavor: Strawberry
Non-Alcoholic Drink: Diet Dr. Pepper
Alcoholic Beverage: Miller Lite
Singers
Male: Gene Watson, George Jones, Conway Twitty
Female: Tammy Wynnette, Sammi Smith, Billy Jo Spears, Dottie West, and Loretta Lynn
Songs: It changes with my mood, but I love "Once You've Had the Best" by George Jones, "Goodbye Time" by Conway, and "Fourteen Carat Mind" by Gene Watson...mainly because I love to sing these songs
TV show: Andy Griffith
Movie: Titanic (I like historical topics)
Actress: Ashley Judd
Actor: John Travolta
Book: I like anything by Stephen King
Song on your CD: "Legally"
Song you wrote: "Love is Thicker Than Water"