CONGRATULATIONS are in order for...
Emerson Drive's fiddle player, David Pichette, and wife Jill welcomed their first child - Emma Victoria Pichette - into the world on Friday November 21! Emma made her grand entrance at 5:35pm weighing in at 5 pounds and 14 ounces. "This is definitely the greatest moment of my life. To see your own take her first breath and hear her first cry. Jill and Emma are in perfect health and I must say, my heart goes out to all the new parents who may live the birth of their child a bit differently and with a few more complications. I count my blessings every day," exclaims the new dad.

Josh Gracin and wife Ann Marie have welcomed the birth of their fourth child - Isabella Sophia Gracin - on Wednesday, November 12!! She joins sisters Briana and Gabby, and brother Landon.

Brad Paisley and his wife, Kimberly Williams-Paisley, are expecting their second child!! The celebrity couple made the announcement via an item at People.com, the website for People magazine. The couple welcomed their first son, William Huckleberry, in February of last year. Their new bundle of joy is due in April, 2009!

Dierks Bentley, and his wife Cassidy, welcomed their daughter Evalyn (Evie) Day Bentley into the world late Saturday night, October 4, at Vanderbilt University Medical Center in Nashville!!!! Evie weighed 7 lbs. 10oz.

Carolyn Dawn Johnson and her husband, Matt Fisher, have welcomed their baby girl, Abigail Grace!! Baby Abigail entered the world on Tuesday, September 16! Mother and baby are doing well.

Clay Walker and his wife Jessica Walker announce the newest blessing to the family. Their son, William Clayton Walker was born on August 5 in Houston, Texas!! He is a perfect 6lbs & 12 ounces, 20 inches long. Jessica is doing very well and Clay and the family are over the moon with the new arrival!!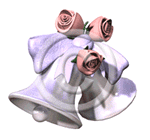 CONGRATULATIONS to Joe Nichols, who married his sweetheart Heather Singleton the evening of September 9 in a candlelight ceremony attended by family and close friends. The couple opted for a traditional wedding at the historic Whitfield Chapel in Savannah, GA, a city they agree is one of the most romantic in the world. "Heather and I have known each other since we were 18 years old, and I can honestly say I fell in love with her the first day I saw her," Joe said. "The saying 'timing is everything' is so true with us. I have never been happier." The couple will reside in Nashville, TN.

Clay Walker and Jessica Craig became husband and wife this late September in New Orleans. The ceremony was performed by Tracy Lawrence and attended by Curb/Asylum President Doug Johnson and VP/Promotions Adrian MIchaels. The newlyweds will spend the next three weeks on their honeymoon.