What's a country singer if he or she doesn't have great songs to record? Jeffrey Steele has had MANY of his hits recorded by some of country music artists.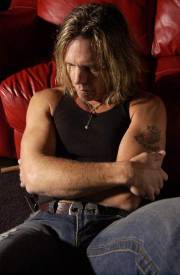 About Jeffrey:
If every time you read CD or video credits, it seems to like almost every charting song is written by Jeffrey Steele... be assured - you're NOT dreaming! This talented songwriter had his songs recorded by the likes of: Trace Adkins ("I'm Tryin'" AND "Chrome"), Faith Hill ("When the Lights Go Down"), Tim McGraw ("The Cowboy in Me"), Montgomery Gentry ("Speed," "My Town," AND "Hell Yeah"), Rascal Flatts ("These Days"), LeAnn Rimes ("Big Deal"), Anthony Smith ("If That Ain't Country"), Mark Wills ("And the Crowd Goes Wild").
Jeffrey, originally from Burbank, California, grew up listening to the likes of Merle Haggard and Kris Kristofferson and learning to play guitar in his father's steel shop. His older siblings helped broaden his musical appreciation - soon he was listening to the great sounds of Motown and the popular band The Beatles.
In his late teens, Jeffrey began playing in various bands and also picked up songwriting; he soon became an in-demand studio session singer! Then in 1988, he met with two brothers, Larry and Cary Park, and drummer Hugh Wright, and together, the foursome became Boy Howdy. The band scored hits with "of "A Cowboy's Born With a Broken Heart," "She'd Give Anything to Fall in Love" and "They Don't Make 'Em Like That Anymore" - all of which Jeffrey wrote. In 1990, Boy Howdy took home the trophy for being named ACM's Band of the Year. They also brought their music onto the Grand Ole Opry stage before ending their eight-year run.
Jeffrey then tried his hand as a solo artist, signing with Sony. He released the rock-tinged single "Something in the Water" but soon found himself parting ways with the label. Nevertheless, more and more artists recorded Jeffrey's songs for their albums, some of them becoming mega-hits!! He's won numerous awards for his work, including Songwriter of the Year many times from various organizations. Also, BMI recently awarded him for having 20 million airplays!!
Jeffrey continues to record his own albums and tour with his band. Music is the means by which Jeffrey communicates, and he will continue to find every way to bring his music to more and more people.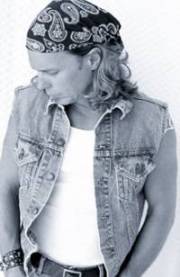 Steele Sightings:
Be listening for "Everytime I Hear Your Name" (Keith Anderson's NEW single) AND "What Hurts the Most" (current single from Rascal Flatts) at radio now!!

Check out Jeffrey's NEW album Hell On Wheels!! The album contains all-new songs from Jeffrey - y'all can buy it off his website now!!

CONGRATULATIONS to Jeffrey, who was awarded Songwriter of the Year by NSAI!!!!

More CONGRATULATIONS go out to Jeffrey, who earned a #1 hit with "Somethin' To Be Proud Of" (recorded by Montgomery Gentry) AND a Top 10 hit for producing Keith Anderson's "Pickin' Wildflowers"!!!! This isn't Jeffrey's first producing credit - he also worked on Montgomery Gentry's mega-hit "Gone"!! In fact, he is currently in the process of producing the duo's Greatest Hits album, due out later this year!!

Jeffrey has opened his own offices this year off Music Row; they will house the new 3 Ring Circus Music recording studio and songwriter offices.

Jeffrey co-wrote VanZant's "Help Somebody," which can be found on their album! Also, Emerson Drive included a Jeffrey-penned song called "I'll Die Trying," off their latest album What If? - both albums are in stores now, so check them out!!
Did y'all know?!
** During any free time he has, Jeffrey enjoys mountain biking. (He's known to have booked tour dates in places that allow for him to do so to "keep it fun.")

** Jeffrey adopted his last name in honor of his father who ran the family steel shop.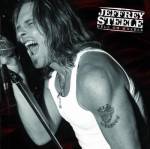 Listen Up:
Jeffrey's NEW album is called Hell On Wheels!! Also available are Outlaw (available by clicking on the CD cover), You Gotta Start Somewhere AND Gold, Platinum, Chrome, and Steele (which contains songs he's written for other artists: "Hell Yeah," "When the Lights Go Down," "Chrome," and MORE!!)
Purchase YOUR copies from Jeffrey's website (link is below)!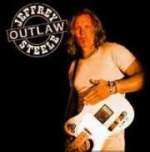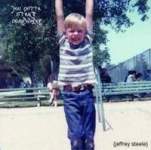 Visit Jeffrey:
Get all the latest updates on Jeffrey's career at his official site:
http://www.JeffreySteele.com
!!
(Click on the REPERTOIRE tab - you'll be surprised to see almost every other song you hear on the radio these days are penned by Jeffrey!!)