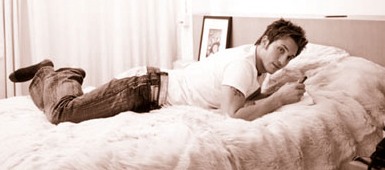 What has Marcel been up to?
Make sure y'all REQUEST Josh Gracin's NEW single, "Favorite State of Mind" - at radio now!! The video has also been added into rotation on GAC, VH-1 Country, and CMT!! Marcel co-wrote this one, and it's an infectiously enjoyable tune!!!!

CONGRATULATIONS to Marcel, who has just been added to Lyric Street Records' roster!!!! He joins fellow Michigander Josh (who scored a #1 hit w/ "Nothing to Lose" - a song Marcel co-wrote!!), as well as SHeDAISY and Trent Tomlinson, among others!!!!

Check out the new Rascal Flatts album, Me and My Gang - they cut one of Marcel's songs called "Backwards"!!!! CONGRATS on getting a RF cut, Marcel!!!!

Log on to Marcel's website - the new layout rocks!!!! (link is below)

Marcel had UPDATED his journal!!!!

Marcel is in the process of recording some new songs for his next album. In the meantime, he and Jess are celebrating Marcel's first #1 cut!! Their fellow recording artist Josh Gracin recently took Marcel's "Nothing to Lose" all the way to the top spot! The #1 Party event was hosted by ASCAP, and among the well-wishers were songwriters Frank Myers and Anthony Smith, Country Radio Braocasters' chief Ed Salamon, and music publisher/radio personality Charlie Monk. CONGRATULATIONS to Marcel for penning a #1 smashing hit!!!!

Did y'all know?!
** Marcel has scored his first #1 hit!!!! "Nothin' To Lose," which was recorded by Josh Gracin's self-titled debut topped the charts in 2004!! Josh has recorded other Marcel-penned tunes for his debut album as well as for his followup project, which should hit stores soon!!

** "Weight Of Love," a song Marcel wrote about Jessica (Andrews) is on the new LeAnn Rimes CD, This Woman.

** Marcel also co-wrote both the upbeat and ballad versions of Jessica Andrews' "There's More to Me Than You" as well as "You're the Man (That Brings the Woman Out of Me)." All of those songs appear on Jess' current album, NOW.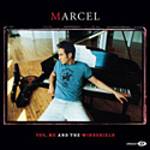 Where can I get his music?
Y'all can pick up YOUR copies of You, Me, and the Windshield by clicking on the CD cover!!
Does he have an official site?