Before Gretchen Wilson stormed the charts, there was Teresa Farris whose edgy vocals give her music a unique and refreshing touch!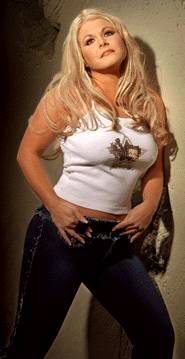 The Truth About Teresa:
Thos of you who have never heard the name "Teresa Farris" are missing out greatly! So, just who is she? Teresa is a Tennessee native who captivates audiences with her confident stage presence and fiery vocals on both rocking upbeat tunes and heart-tugging ballads - not to mention her seemingly endless energy on stage! She has been singing all her life and grew up listening to the likes of Patsy Cline, Tanya Tucker, Reba McEntire, and Aretha Franklin - all of whom have influenced and helped form Teresa's own unique "sound." After forming her first band at the age of 16, she began performing for local audiences which eventually led to her opening for some of the top names of country music: Alabama, The Charlie Daniels Band, and Lee Greenwood.
Her voice generated a healthy buzz and grabbed the attention of Phil Spector. Teresa soon found herself singing demos, which allowed her to further hone her vocal craft. In the meantime, she continued to do her own gigs, and in 1999, Teresa traveled to France and Poland to perform at two of the biggest country music fests in Europe.
A mere three years later, she released her debut single and video, "Naked in the Pouring Rain," which garnered a LOT of attention not only around Nashville, but also nationally. Shortly after, Teresa released her self-titled debut album of 10 great songs! (Byron Gallimore produced a couple songs AND Teresa also enlisted top musicians to play on her album!)
Listen up everyone, because Teresa Farris has the voice country music has been waiting for!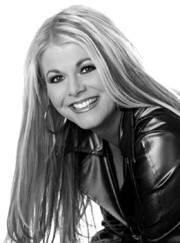 Traveling With Teresa (latest news):
Teresa has been super busy lately! She is in the process of recording a new album - she's written some songs for it, too! Stay tuned for more career developments!
Teresa is one of the Girls in the Gulch!! "Girls in the Gulch" stars several up and coming women in the music business; the girls play at Code Blue in Nashville every month. Find out what the BUZZ is all about and check out the show yourself!! A full schedule is posted on Teresa's myspace page:
http://www.myspace.com/teresafarrisproduction
You can order her full-length debut CD from her website (see link below)!!