Kevin's STAR Cause:
In the small town of Weiser, Idaho, Kevin Sharp grew up one of seven children. Throughout his formative school years, Kevin flourished as a promising athlete. In his late teens, however, he began to feel unusually fatigued; soon after, he received news that he had Ewing's Sarcoma, a rare bone cancer, and was given only a few months to live.
Fortunately, destiny would have another way; some people from the Make-A-Wish foundation met Kevin at his bedside and asked if he could have one with granted, what would that be? Kevin wished to meet producer and songwriter David Foster (who has worked with the likes of Celine Dion, Whitney Houston, and many more!). Kevin's wish was granted, and it not only led the way for a long-time friendship with the famed music mogul, but also to his first record contract. Kevin has been in remission since 1991.
Musically, he released his first album in 1996, and his debut single "Nobody Knows" was only the start to a successful run of hit singles and album. Other fan favorites include "She Sure Taking It Well," "If You Love Somebody" and has helped Kevin become a multi-platinum selling artist. Two years and two albums later, however, Kevin found himself in the midst of his label folding, leaving him without a musical home. Doubting his chances of ever making another record, he focused his time and attention to passing on the life lessons he's learned to others by touring the nation as a motivational speaker. The years since his remission have not erased the endless nights filled with pain, worry, and fear that emerged from his experiences in enduring his diagnosis and its aftermath; but Kevin has also never forgotten the hope that the Make-A-Wish foundation gave him. He continues to serve as spokeman for the organization, and he even had the Make-A-Wish logo tattooed onto his chest as a personal reminder for what he fought through to get to where he is now. In late 2004, Kevin released his book Tragedy's Gift, which recounts all the turmoils that he has experienced both in his personal life and with his music career.
Newly signed to Cupit Records, Kevin has released a new album titled Make A Wish on which he penned the title track. With the singles "Your Love Reaches Me" and "I Think I'll Stay" at radio, he is back where country fans want him to be - on the charts and in their hearts!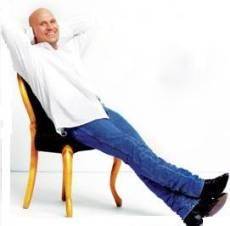 Latest News on Kevin:
REQUEST Kevin's NEW single "You Are the Reason Why" - at radios now!! Also, the video has been added into rotation on GAC, VH-1 Country, and CMT, so REQUEST to see it!!!!
Kevin's fans know that he has more than an unmistakable voice - he also has a big heart and an even more powerful desire to help others. Now, you can also read about Kevin's experiences in dealing with his cancer diagnosis and ultimately defeating it - written in his own words - in his very inspirational book
Tragedy's Gift
.
The newest item available to Kevin fans are "Hope" Dog Tags!! Each set comes complete with one engraved tag conveying Kevin's message of HOPE on the back, one black silencer, and stainless steel chain.
For more information, please visit Kevin's official website (link is below)!!
Kevin's song "Make a Wish" is featured on the Disney
Wishes!
CD alongside Barbra Streisand, Elton John, Bette Midler, Phil Collins, and many others!! A portion from album sales will benefit the
Make-A-Wish Foundation
, an organization for which Kevin is a spokesperson. Visit
Cupit Records Store
to purchase YOUR copy!!
Kevin makes a wish!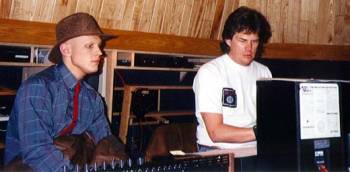 Working with producer David Foster
Kevin IS the wish!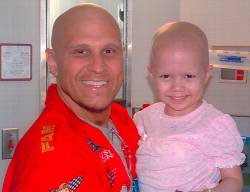 He meets with a "wish kid"

Did y'all know?
** Kevin has come full circle with the Make-A-Wish foundation. He is the only "wish kid" to date to have had other "wish kids" wishing to meet him!


** Kevin and fellow recording artist Neal McCoy are brothers-in-law!! (Kevin's wife, Traci, and Neal's wife, Melinda, are sisters.)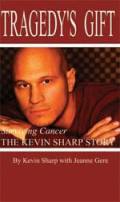 Giving Back:
**
Tragedy's Gift
is an inspirational read for anyone who has come face-to-face with some trials. Read about Kevin's own experiences - relive those moments with him through his eyes. Purchase YOUR copy of
Tragedy's Gift
by click on the book cover!
** Please join Kevin in helping the
Make-A-Wish
foundation continues it special work in granting wishes for terminally-ill children!! Click on the
Make-A-Wish
logo for more infomation about the organization!!
** Kevin is helping aspiring artists learn about the music business through his new project ACES (Artist Consulting Entertainment Services)!! Learn more about ACES at:
http://www.yadayadainc.com
!!
Listen Up:
Kevin's NEW album Make A Wish AND his two previous albums, Measure of a Man and Love Is, are all available - purchase YOUR copies of Kevin's music by clicking on each respective CD cover!!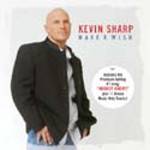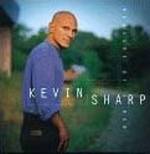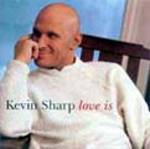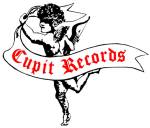 Cupit Records, Inc. is a Nashville-based record label with offices in Tennessee, California and Louisiana. Cupit Records is distributed throughout North America by Compendia Distribution in the United States and Koch Distribution in Canada. (For more info, click on Cupit Records logo.)


Kevin Online:
For more info on Kevin, his music and book, the
Make-A-Wish Foundation
, and much more, log onto his official site at:
http://www.KevinSharp.com
!!