Who is he?
Jeff Bates has one of the most distinctive voices among today's country music artists. He nurtured that voice by listening to the likes of Johnny Cash, Conway Twitty, Elvis Presley, and Barry White and singing in church. Fresh out of high school, just as he ahd seemingly hit a promising stride playing the local honkytonk circuits in his homestate of Mississippi, Jeff was also developing a serious addiction to methamphetamine ("meth"). His habit took its devastating toll and eventually landed him in the slammer for a three months; those months in jail became a major turning point in Jeff's life. As the meth was flushed from his body and mind, he realized that he had let down the most important people in his life - his beloved family and friends. He vowed that after he was released, he would take active measures to turn his life around. Jeff kept that promise, and as a result, his career began to take off once again.
He made his move to Nashville, earned an audition for RCA Records, the label to which he is now signed to, and released his debut album titled Rainbow Man. Fans immediately took a liking to "The Love Song," the autobiographical title track, the ever-vulnerable "I Wanna Make You Cry," and the insatiably irresistible "Long, Slow Kisses." Never one to hide his past struggles from fans, his songs reflect true-to-life hard knocks that can be and are inflicted upon any given person. Having endured enough tribulations to last many lifetimes, Jeff is able to effective relay stories and accompanying emotions like no other.
He continues to share those stories in his followup album Leave the Light On. Just as he did with his first album, Jeff chooses to "leave the light on," both literally and metaphorically, refering to the concept of no hidden secrets. But, that doesn't mean that Jeff doesn't have fun every once in a while! (Check out his version of "Rub It In" on Leave the Light On!) His current single is "One Second Chance," a tune which he relates to all too well from his own personal experiences. Jeff plans on sticking around for a while, and something tells me his fans won't mind that one bit!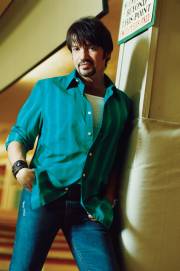 What has Jeff been up to?
REQUEST "One Second Chance" - Jeff's NEW single at radio now!!!! Please continue to REQUEST all of Jeff's previous singles and videos!!

Fans of Jeff Bates should check out the new Genuine DVD!! It's an up close and personal with the man that critics call "the heir to the soulful, romantic country music of Conway Twitty and Charlie Rich." This previously unreleased footage includes a visit to Jeff's Nashville office, the Mississippi home where he grew up, an inside tour of his bus, along with radio interviews and a songwriting session on the road. Other features include an interview with Jeff's producer and best friend Kenny Beard, plus some of Jeff's most requested songs and newest material. Fans can purchase Genuine at Jeff's shows or by clicking on the STORE link of his official website (link is below).

CONGRATULATIONS to Jeff, who proposed to his longtime girlfriend, Kelly, in October!!!! No date has been set, but when asked when the wedding would be, Kelly exclaimed, "I hope soon!"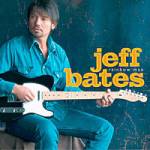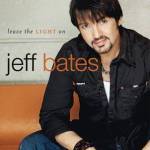 Where can I buy his music?
Mark your calendars for April 11, 2006!!!! Jeff will release his long-awaited album Leave the Light On. Jeff's Rainbow Man album is available now!! Click on each respective album cover to purchase YOUR copies of Jeff's music!
Does he have an official site?