By: Estella Pan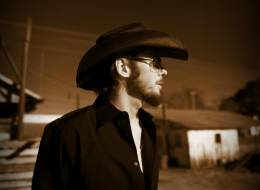 Everything is looking new again for Brian McComas! After parting ways with Lyric Street Records, he found a new home at Katapult Records – also based in Nashville – and is finishing work on his new album, which will be released later this year. One thing that isn't new, however, is the fact that Brian has already garnered hits with "99.9% Sure" and the melodically contagious "You're In My Head." He hopes to continue a steady run with his forthcoming album, tentatively titled Back Up Again. I spoke with him about his upcoming release during a whirlwind Country Radio Seminar (CRS-37) week.

Here is what Brian says listeners can expect on the new album. "We've got twelve [tracks] to the album. Two of them, we believe, will be cover tunes. The other ten I wrote or co-wrote and I'm excited because I also produced the album!" He jokes, "I'm the one to blame for whatever hear and don't like!" He had his fans in mind when working on the album and therefore wanted to ensure "not only [did we want] something that was hopefully palatable for radio, but also something that we could go reproduce live. I don't believe if you're going to make music that you should sit on it. You need to go out there and take it to people. And so, as we wrote songs and prepared to make a new album, we knew for sure this is something we wanted to go out and write to play live." A new single will soon head to radio, and Brian says it will be one of two songs. "It's either going to be 'Let Love Lead the Way,' which is a fun, take it easy, kick back, don't worry so much about love type of song. You don't have to make a commitment the first time you meet somebody, just let love takes its course; let love lead the way. Or, it could be 'Good Good Lovin' which is just loving what you've got and being so appreciative of it that you want to run home to it all the time."

Taking steps toward a music career wasn't too much of a stretch for Brian. "I grew up listening to country music. Although I had the opportunity to be exposed to other types of music, we only had a country station in my hometown, and so my biggest exposure was country music. When I sing songs, I naturally have an Ozark Mountain accent." Other than that, he just plain loves country music! "When I was growing up, albums like Clint Black's Killing Time were the ones that changed my world." He began writing songs at the age of thirteen, and had recorded his first demo when he was fourteen "at a small studio in my hometown in Arkansas. I've written other types of music because I do like all kinds of music. If I'm good at anything, it's writing country music." Brian remains that the aforementioned statement is "debatable to each listener" but adds that "it made sense and was probably the most natural progression for me to do country music when I decided to pursue it. It's one of those deals where I knew pretty early on that I at least wanted to do it for a recreation. When I was old enough to actually consider what I wanted to do for a living, it was a pretty easy decision because by then, I'd already gotten the bug!"

Brian's biography posted on his website states that his music can sometimes be considered "left of center." This prompted me to ask how he would describe his musical style. "I think some songs are more 'left of center,' maybe a little more from influences like Buddy Holly or Tom Petty. We cut an Everly Brothers song called 'Wake Up Little Susie;' some people consider that 'left of center,' because they consider groups like Foster and Lloyd 'left of center' at some point and time. But, there's a song on my album called 'All Comes Flooding Down' – you can't get any more traditional than that. So, when we say that, it just means that every once in a while, we'll throw one out in left field where there'll be a rock influence. But we always come back to home." Brian views songs as "soundtracks to life. Everybody's walking around to their own little movie." As a songwriter, this is his approach to the inception of songs: "What you try to do is either take your own life experiences – if they're interesting enough – and move them into a cool musical situation with lyrics and melody. But, if that's not the case, you try to be observant and tell stories about other people's life situations. If you can move that into having a great melody and lyrics, sometimes that's even more effective than your personal life experiences!" He adds that he always has to "live a little before I write a little, even if it's just living long enough to watch other people's lives."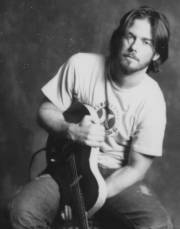 With a new album on the way, I asked if he was excited, and Brian enthusiastically exclaimed, "Yes, I am!" He continues, "Our single ['99.9 Sure'] peaked in May of 2004, and then we had another single that did really well in the secondary markets. That was coming at the end of my departure with my last label, so it made sense that ['You're In My Head'] didn't continue on. As I got the opportunity to sign with Katapult Records, it got exciting real quick! I was able to spread my wings a little more – that's why I'm so excited!" Getting to "spread his wings" isn't a completely new concept to Brian though he has been able to further extend his wingspan in working with the staff at his new label. "I've always been involved with suggestions musically – with things like A & R and in what song selections came. But, because I was a younger artist, I had to understand that other people had been doing [those things] longer than I had and so when you realize that, you willingly bow to their seniority. I did that – sometimes having to bite my tongue a little bit and other times agreeing with their decisions." Being able to produce one's own album almost immediately adds a personal touch, and Brian was more than ready to take on the task. He says, "When we came into this situation with the new label, knowing that I was going to get to go in and produce, I was ready. It was time for me to take that step and make that progression, because I'd educated myself and paid attention to the people who had done it before me."

One of his predecessors, artist-wise, is Paul Overstreet, who Brian looked up to growing up. He reflects on his initial meeting with the singer/songwriter. "I'm a huge Paul Overstreet fan, and I remember specifically that he opened a show for Reba McEntire in Branson, Missouri and I went to that show. I was fourteen or fifteen years old. I went backstage and missed Reba's whole show trying to catch Paul on his bus, and he took the time to come over to the chain link fence to talk to me for about ten minutes. He gave me advice and suggestions [for being a recording artist] and was patient with me. It made a big difference in my life, because I thought Maybe I can do this. That's a very vivid memory." Another "vivid memory" for many artists is playing on the Grand Ole Opry stage, and Brian's experience is no different. "I will always be affected by the first time I played the Opry. I always wanted to and when I did, it was just as cool as I thought it would be."

When I asked him to share something interesting about himself, Brian offers, "My eyes are really bloodshot this morning!" He tells me, it is "because I was up until 5 in the morning on our hospitality bus that my label has up front. Nobody may know that – it's a big secret!" I'm guessing that might be the reason he was sporting dark shades during our interview. He confesses, "I'm sorry, I don't have a better answer than that; your questions are too good!" I'll take that as his heartfelt compliment – thanks, Brian! Just for fun, I'll stick in another brain picking question: What is one question that you would ask yourself if you were doing this interview? His on-the-spot insight is as follows. "What I always want to ask artists is, If you had to accept an award and you could only thank one person besides God or your family, the person you thought was the most strategic or influential person in the success of your career, who would it be? When I asked what his own answer would be, he – at first – opted for the easy way out, claiming, "I don't know!" More seriously, he contemplates a minute before responding with, "The most influential outside of family would be Doug Howard, because he is the person who signed me at PolyGram Music Publishing in 1996, back before it was Univeral Music. He also signed me to Lyric Street Records. He's been a mentor and a friend. His wife is my attorney. So, there are a lot of positives that have come from my [knowing] him – not only because he's probably responsible for most of the paychecks I've ever gotten – but also because he's just a good friend. When he speaks, it just makes sense."

Speaking of family, Brian says it can be "tricky" tending to both his career and familial obligations. "You love the people at home and you want to spend time with them, but at the same time, there are responsibilities you have with your job. This particular job and those particular responsibilities take you away from home a lot." Brian admits, "That's not always easy. Fortunately, I've got a family that is adapted to my life – the lifestyle that comes with it and how much I'm gone. They're very supportive. They don't always like it, but they understand when I have to be gone." That takes some time to get used to; that's process." He has some practical advice for this challenge of a balancing act: "The best way you can fix that is make them informed of your job. Tell them as much as you can about it, within reason, of course – not that I went and got coffee at 10:33 this morning. Things like 'This is what is going on' and 'Here are the reasons why we have to go out of town.'" He stresses that exercising this tip is important in order to provide a better understanding for the other parties involved. "When you keep people informed, they seem to better understand why you're doing what you do, because they feel like a teammate as opposed to only being a spectator."