By: Estella Pan
Pam Tillis has had one of the most steady music careers of any of her contemporaries. Since the days of childhood "saying I wanted to sing since I was three or four years old," Pam has charted her own musical course that includes classic gems like "Don't Tell Me What to Do," "Maybe It Was Memphis," and numerous others. Her path is one that has been paved with years of hard work and persistence that it now shines luminously with rhinestones. Back with a new album, released from her own record label Stellar Cat Records, Pam was elated to talk about her new music!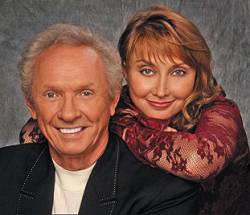 Shedding light on the inspiration for the making of Rhinestoned, Pam offers, "About five years ago, I recorded an album called Tillis Sings Tillis: It's All Relative. It was the most organic, rootsy record I'd made in a real long, long, long, long time." She continues, "A lot of the sounds, styles, and feel of that album, I just thought felt so right. So, I carried those things through for this new album. Except these are all new contemporary songs, and yet, there's a connection between those two records." After logging in almost fifteen years in the business, Pam knows a thing or two about pushing the boundaries of music. While exploring various genres of music with her lucid crystalline voice, she has always maintained her roots in country music. "A lot of the influences from [Rhinestoned] were drawn from more of the fringes of 70s country." She explains, "When I was in high school, I loved Gram Parsons, Emmylou Harris, early Linda Rondstadt – kind of the country-rock thing. They'd all wear the Nudie suits, now carried on by [renowned fashion designer] Manuel. I love that era of country music – when the artists hit the stage, they all looked bigger than life." Chuckling, she adds, "I always say nowadays, artists travel with these great big light shows. Well, back then, they wore them! They just wore the lights! I love that! I also loved some of the artists that were on mainstream radio, so those were some threads I picked up for this record."

Pam shares her insight in the naming of her album. "Rhinestoned has different levels of meaning for me. I jokingly tell everybody it means that I'm high on country music! Because I am! I'm intoxicated with the freedom. This is my own label, I can do whatever the heck I want, and that's a good, positive high!" It's taken more than a few years to get to this point. But, Pam had her heart set on a career in music at a young age, and there was no stopping her. She had a time convincing her family – namely, her dad, who wanted to protect his young daughter from the potential perils of the music business that he'd seen. "No, there was not pressure to go in. There was pressure to stay out!" Her laughter fills the room as she adds, "My dad was like, 'I don't want my little girl on the road!' He had a lot of reservations about it. The business has gotten so much better for women, but when he was coming up through the ranks, he couldn't imagine me in all the dives and honky-tonks, around all those rascally musicians. He wasn't real keen on that." But Pam stood her ground. "After he figured out I wasn't to be dissuaded, he got on board."

As one might expect, the bar was set high, as Mel Tillis soared into legendary status, and following in the footsteps of someone who stood so prominently in the world of country music did prove intimidating – but not entirely unconquerable. Pam candidly admits, "Yeah, it really was. When I was in high school, ready to jump into the business, daddy was at his peak – winning Entertainer of the Year. It'd be sort of like if Garth Brooks was your dad – you know what I mean? He was at the top. And, it was intimidating! In fact, for a while, I thought Well, maybe I should sing a different style of music. I thought that would be one way around it. Then, when I finally decided No, I'm going to sing country music, I even had one record company guy who said, 'Maybe you should change your name.' But, I said, 'No. If I'm not good enough to carry the Tillis name and live up to it or even surpass it, then I don't need to be doing this.'"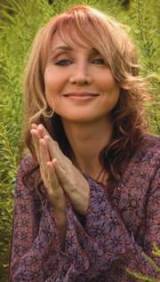 Do it, she did, inspite of skeptical critics she met along the way. "You know, in the early days, nobody knew me or what my music was, so all they ever talked about was my dad in interviews. I had to just deal with that. In the end, I always said there was nothing wrong with my career. I had to go out and get a hit record like everybody else. You just have to carve out your identity by doing good work." Pam's good works include several signature country hits. She has also ventured into jazz, blues, and Broadway on previous projects.

On Rhinestoned, Pam invited John Anderson to sing with her on the song "Life Sure Has Changed Us Around." [NOTE: John is most noted for hits like "Swingin'" and "Seminole Wind."] Pam's choice duet partner was simple. "Because I was trying to have the album be classic country, well, John Anderson is that, so there was nobody better to [come in and do a song with me]. He's got his own unique voice, and I wanted somebody where the moment he started singing, you'd go, 'Oh wow! There he is!'" No doubt John possesses one of the most recognizable voices in country music. Pam talks about recording with her friend, "Oh, it's very different. Somebody said, 'Gosh, is he hard to sing with?' No, not at all!" Pam holds special reasons for recording this particular song, which she also shares in the writing of. "John's been at it a while like me, so we're peers. And, the subject matter of the song lent itself to having him be a part of it." The duet is just one of the many jewels found on Rhinestoned. The disc includes "Something Burning Out" and "That Was a Heartache," both written by Leslie Satcher and "Crazy By Myself," penned by Matraca Berg. [NOTE: Leslie has written numerous hits, including "When God Fearin' Women Get the Blues" for Martina McBride. Also a noted writer, Matraca's hits include "I Don't Feel Like Loving You Today," recorded by Gretchen Wilson and "Strawberry Wine," made famous by Deana Carter.]
Pam with Glenn Switzer during the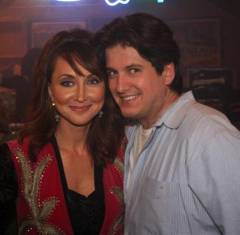 video shoot for "Band in the Window."
The first single from the album is "Band in the Window," which vividly captures the music scene that people are apt to experience every night while passing Tootsie's Orchid Lounge, Second Fiddle, The Stage, and other lined along Nashville's famed Broadway Avenue. The video, directed, shot, and edited by Glenn Switzer, of Fresh Design + Film, remains true to the song's colorful music scene. [NOTE: Glenn also co-designed the album layout for Rhinestoned, and has worked with the likes of Rascal Flatts, Tim McGraw, LeAnn Rimes, Aaron Tippin, among others.]

With the Internet being as vast as it has become, there are innumerable ways for listeners to get their hands on new music by their favorite artists. Pam voices her thoughts on the issue: "I think the fans and the audiences out there – their taste is a lot more diverse and eclectic than radio is able to accommodate." Continuing, she adds, "So, I tell people to be engaged as a listener. Don't be passive; don't let somebody spoon-feed you your music. If you like an artist or if there's a certain type of sound that you like, say something or go find it. We're all out there working, doing live shows. We've all got websites, and there are other ways to find our music. Nowadays, it's a lot easier to be an informed consumer."

Pam is slightly puzzled when it came time to share something about herself that she thought would surprise her fans. "That I don't really know, because I've talked a lot about myself in interviews. I've been pretty open and honest. Oh, I don't know!" Taking a moment to reflect, she finally divulges, "I don't know if people know how much of a homebody I am. I like to cook a lot, and I like to decorate. I like to garden. I have this whole domestic side. I could be a country Martha Stewart." Pam also contends that she is "a little bit shy. I think some people assume that if you're on stage and in videos, that you can't be shy, but I can be."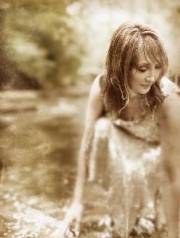 You've been in the music business for many, many years. Countless artists have come and gone. What have you done to maintain longevity in this industry?
Pam: I'm always trying to refine my approach to keep growing as an artist. And, you've got to keep it fresh for yourself. I think the way you do that is maybe to keep taking chances. If you get too comfortable, it's not a good thing. Starting a label and putting my new album out myself, it's a risk, it's a gamble. But, if you do what everybody tells you to do, that's not being an artist anyway. Sometimes, your ideas are going to be contrary to what everybody thinks, but you've just got to stay true to your vision.

In 2002, you released Tillis Sings Tillis: It's All Relative, a tribute to your father. Despite it being such a personal project to you, did you feel it was a scary feat to put out an album that was so different from what Nashville was used to at the time?
Pam: Yeah, it was. But, I knew what I was doing. I knew that it didn't sound like everything else. I had been thinking, Man, somebody's got to be willing to step up to the plate, to step outside of the formula! Not that there aren't some people doing a great job with "the formula." There are some wonderful practitioners.

What was the best piece of advice you ever received that you've carried with you throughout your career?
Pam: Daddy always told me, "Just do your thing!" He said, "Let the business come around to you." Sometimes, you're going to be in sync with it, and other times, you maybe out of step with it. But, just keep on doing what you're doing, and you'll land in the right place when you're supposed to. What if somebody told Alison Krauss, "You've got to get rid of that acoustic-y, bluegrass-y sound out of your music"? What if she had done that? Well, she wouldn't be the artist that she is. I just think you've got to do what you do.

You do an annual Christmas show. What inspired you to put one together?
Pam: This is going to be our last year over at the Opryland Hotel. But, you know? For a long time, I thought, No, I don't want to do a Christmas show, because some can be schmaltzy or corny. I started collecting Christmas songs, and when I got some that I just felt I could find a way to approach it without it being hokey. That's very important to me. I like traditional, but I don't want to do just the same thing that everybody's done. I have to get my own slant on it. Once I figured out how to do that, I said, "Ok, I'm in!" and we went for it, we started doing our Christmas show, and that was about ten years ago. I really love it!