Cupit Records artist Memarie is "changing" the country music world with her single "I Need a Change." Commit Memarie to YOUR memory, 'cuz you're gonna be hearing a LOT more about her REALLY soon!!!!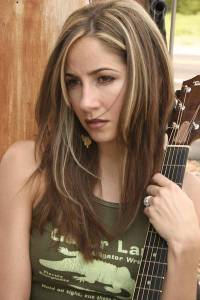 Meet Memarie:
What's so special about a Louisiana native hitting up the country music scene? Not too much out of the ordinary - that is, until ya get to Memarie. (Yes, that IS her real name, and it's pronounced like the word "memory.") This gal was born to sing!! She grew up in a musical family; her parents had a country-rock band. She always knew she'd pursue a career in music, and lucky for us, she didn't let anything get in the way of it!!
In 2000, she released her debut single "What If He's Right" on the Christian Country charts. It staked out at the #1 spot for an outstanding TEN weeks!! Now, on the verge of releasing her debut album, Memarie (also a songwriter - she wrote nine of the eleven cuts on her album) has released "I Need a Change." GAC, being a big supporter, spotlighted Memarie and played her videos for "I Need a Change" and "Leave Me Alone."
Memarie says of her album, "The whole album is a collection of some of my best songs, that I have been working on, over the last several years and also a few I wrote more recently. These songs best represent where I have been and where I am now in my life. Some of the earlier songs were written when I was either going through bad relationships or just searching for my own identity. Today, I find it much easier to write songs that express the happiness and calm in my life. One of my favorite songs on the album, 'Heaven,' best expresses my feelings of happiness, because I wrote it for my husband as a surprise gift to him on our wedding day. I have never been happier than I am right now."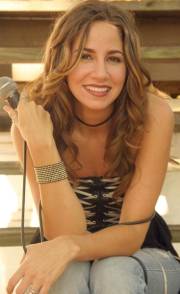 Memarie Bits:
Memarie's single "Cry Like Memphis" is at radios now!! Be listening for it, and if y'all don't hear it - call or e-mail your radio stations and REQUEST!! Please continue to REQUEST "I Need a Change," "Leave Me Alone," and "I Know You By Heart" - at radios NOW!!!! Each song has an accompanying video, so please REQUEST to see both clips!

Memarie is headed to Flint, Michigan to participate in the B95/Children's Wish Fund radiothon. The radiothon will take place over a 3-day period from May 17 through 19, and Memarie will be there on May 18.

Check out Memarie's NEWLY-REVAMPED website!!!! (link is below)

Memarie is busy putting finishing touches on her next album, with a new single planned for release soon!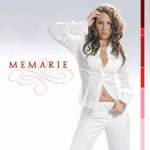 On Memarie's self-titled album, she's given fans 11 enjoyable tracks. And, for all y'all karaoke fanatics, she tacked on 11 BONUS musical tracks, so y'all can put your own touches on her songs. Why didn't anyone think to do that before?! [NOTE: Memarie's CD also includes lyrics AND a tear-out poster!!]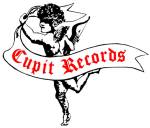 Cupit Records, Inc. is a Nashville-based record label with offices in Tennessee, California and Louisiana. Cupit Records is distributed throughout North America by Compendia Distribution in the United States and Koch Distribution in Canada. (For more info, click on Cupit Records logo.)