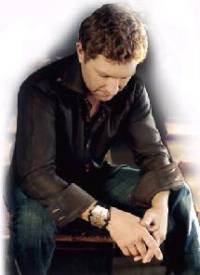 Who is he?
Prior to pursuing a music career full-time, Craig Morgan devoted his life to serving this country. He participated in Operation Just Cause, the U.S. military operation that removed Panama's Manuel Noriega from power. During this time, Craig was able to share his love of music with fellow soldiers. Then, after eleven years of active duty, he came to a career crossroad and ultimately decided that he wanted to jump on the music business path.
Craig first secured a record deal with Atlantic Records. Then, when that label folded, he found a new home at Broken Bow Records. His patriotic "God, Family, and Country" from his self-titled album was well-received. The touching video accompanying the single has aired on GAC and CMT. Craig hasn't forgotten about the soldiers he worked with prior to becoming a recording artist. In fact, many found solace in the poignant "Almost Home," which was one of the most played songs in 2003; the single was included in Craig's sophomore project I Love It. Not long after, his My Kind of Livin' became the fastest selling album of his career. From that project came the hits "That's What I Love About Sunday" (which camped out at the top of the charts for five consective weeks!), followed by "Redneck Yacht Club" and "I Got You."
Craig has released a NEW album called A Little Bit of Life, from which the title track is the kickoff single.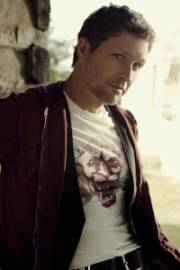 What has Craig been up to?
REQUEST Craig's single "Tough" - at radios now!! The video has now been added into rotation on GAC, VH-1, and CMT so make sure y'all REQUEST to see it!! Please continue to REQUEST all of Craig's previous singles at radio and videos!!!!

Craig will perform his hit single "Tough," a moving ode to the strength of women, on the upcoming ABC special event Frosted Pink, which seeks to raise awareness of women's cancers and inspire action to fight them.
Craig will join Sharon Osbourne, Olivia Newton-John, Joss Stone, Anastacia, Babyface, Rascal Flatts, Heart and several world-class figure skaters for the show, which airs October 14.
The event has a simple message: Do something. Many of the show's performers and presenters have battled cancer in some way, and the show will benefit the Gynecologic Cancer Foundation, National Breast Cancer Coalition, National Coalition for Cancer Survivorship and Ovarian Cancer National Alliance.
Craig's Top 10 hit, "Tough," has reached more than 25 million radio listeners a week, and testimonials continue to pour in by the thousands on Craig's website (link is below).

"Tough" is an ode to working mothers, and it reminded him of his wife, Karen. "We have four kids at home and she stays busy," he said. "She looks forward to those times we have time to do stuff together. The kids have something — ballet, karate - every night. That's why the song hit me like it did. Women deal with all of those everyday activities whether they are sick or not."
Craig's wife isn't his only inspiration. The former Army Ranger also sings about his career in the military and he said he still has friends who are serving overseas. "I've lost friends in this war," he said. "It's frustrating, but I believe in what they are doing. I may not agree with every decision that's being made, but I don't have all the information. I have to trust decisions are being made in their best interest and hope they get out of there before my kids are old enough to serve. But if [my kids did serve], I would support them."
For now Craig says he's just grateful he gets to live his dream, even if he does get a little homesick every now and then. "I never did like to be away so much," he says of the 200 dates he plays on the road each year. "But I feel very blessed. There'll come a time when no one will want to see me, so I'm very grateful."

Craig has a great appreciation for his fans and feels he has a responsibility to put on the best show possible every time he hits the stage. Craig shares why he thinks it's important to maintain a high standard as an entertainer: "There's a lot of people that put their lives aside or they have to make arrangements, like babysitters, to be able to come see us. I have a family so I can appreciate that. A lot of people don't have a lot of money, so they save money to be able to come to these shows, and I'd hate to disappoint them. You get them there one time, you might not get them there the next time. So I want to do everything I can to try to keep them there!"


Did y'all know?!
** According to Wade Jessen, Billboard's director of country charts, Craig's single "That's What I Love About Sunday" is the first single from an album on an independent label to remain at #1 for more than one week since "Heaven's Just A Sin Away" by The Kendalls in October 1977 on Ovation Records.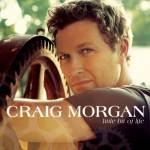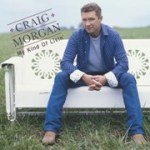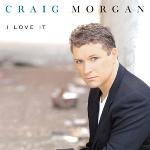 Where can I buy his music?
You can pick up YOUR copies of all of Craig's albums by clicking on each respective CD cover!
Does he have an official site?