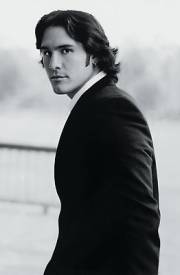 Who is he?
In the midst of country crossover craze and heavily over-produced projects, along comes a guy who (much to the chagrin of many) looks more like a rock star than country singer, but sings good ole traditional country music! That guy is Arkansas native Joe Nichols. He exploded onto the country charts with the inspirational tune called "The Impossible." That single alone garnered Joe a whopping THREE Grammy nominations (a record for any new country artist), including the coveted Album of the Year and Top New Country Artist of the Year - along with a slew of other award nominations. Followup success with "Brokenheartsville," "She Only Smokes When She Drinks," and "Cool to Be a Fool" only secured his place in the ever-changing and competitive music industry.
From his second album Revelation came Joe's thought-provoking "If Nobody Believed in You" and the humorously light-hearted "What's a Guy Gotta Do," which proved Joe could leap right over what many artists refer to as the "sophomore slump."
With his third album, simply titled III, there's more country to the bone kind of music for listener enjoyment! The kickoff single is "Tequila Makes Her Clothes Fall Off." Check out the wild video that has just been added into rotation on GAC, VH-1 Country, and CMT!!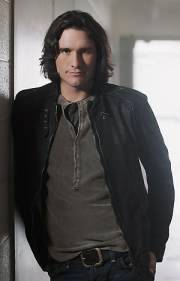 What has Joe been up to?
REQUEST Joe's latest single "I'll Wait For You" - at radios NOW!! The video has been added into rotation on GAC, VH-1 Country, and CMT, so REQUEST!!!! Please continue to REQUEST Joe's previous singles at radio and videos !!!!

CONGRATULATIONS to Joe, who married his sweetheart Heather Singleton the evening of September 9 in a candlelight ceremony attended by family and close friends. The couple opted for a traditional wedding at the historic Whitfield Chapel in Savannah, GA, a city they agree is one of the most romantic in the world. "Heather and I have known each other since we were 18 years old, and I can honestly say I fell in love with her the first day I saw her," Joe said. "The saying 'timing is everything' is so true with us. I have never been happier." The couple will reside in Nashville, TN.

"I'll Wait for You" has received such a great response from fans, not only in sales but also when Joe performs the song on the road, that he and his label decided to shoot a whole new video for it.
The instrumentation on the song is also different in the new video. Joe took the stripped-down original version of the song and saturated it with more than 60 strings as well as acoustic guitar and piano.
The new video, directed by Chris Hicky, was shot in black and white for a more organic feel and keeps the focus on Joe, so that the lyrics are more open to interpretation. "This version is completely different from the last," Joe said. "The strings add even more emotion to the lyrics of the song, and we wanted to convey that emotion by shooting a new version of the video."

When Joe was listening to songs for his latest album, he was pretty sure he didn't want another sad ballad... that was until he heard "I'll Wait For You."
He admits, "I didn't want another ballad like this because they were becoming too much of what I did. Then I discovered it is a part of what I do. This song was just irresistible as far as cutting it goes. I could not bear it if I let it go and somebody else cut it. It would make me feel like somebody stole one of my kids. It's a beautiful song and I'm glad I got to cut it."

Joe says he had some explaining to do to his daughter, Ashelyn, when he recorded "Tequila Makes Her Clothes Fall Off," which has rather mature lyrics. "I had to have this talk with my daughter's mother about, you know, how to explain this and what's going on. I think the main thing is to explain to her that music is not all the times reality and this necessarily doesn't have to be about a particular person, or particular incident, but you know of course I had the father–daughter [conversation] 'never drink, never to drugs, never smoke, matter of fact, convent is the place to be.' It was a difficult conversation, but she understood that it's all in fun and there was no bad intentions and she understands to never be this lady," he laughs.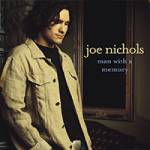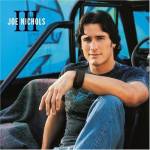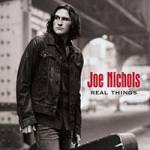 Where can I buy his music?
Critics are raving about Joe's new album,
Real Things
!!
His previous albums
Man With a Memory
AND
Revelation
are also available for purchase!! Pick up YOUR copies of Joe's music by clicking on each respective CD cover!
Does he have an official site?