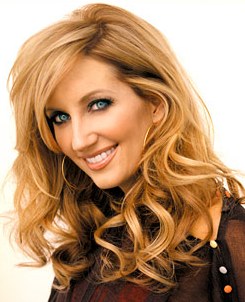 Who is she?
Texas-bred Lee Ann Womack continues to be a mainstay in an otherwise shaky industry. She has a career that started out as not much more than big dreams. In fact, after graduating from Nashville's Belmont University and signing to Decca Records, Lee Ann had TWO big dreams: "All my life I wanted to tour with George Strait and I wanted desperately to be the CMA Female Vocalist of the year." Soon after Decca folded, Lee Ann made herself at home at MCA Nashville. She saw both of her dreams come to life only a few years after her debut single. That's not to mention her four #1 hit singles and five successful albums, (including a holiday collection called The Season for Romance).
Then things got even bigger with the release of her smash single "I Hope You Dance," which was also the title of her third album. The song became the backbone for an inspirational book bearing the same name, an accompanying journal, among other gift ideas.
What's in store for Lee Ann? Well, she's about to release her seventh album called There's More Where That Came From. Aside from a busy promotion run for the new release, Lee Ann checks in to her most rewarding job in the world - being "mom" to her two daughters, Aubrie and Anna Lise. Careerwise, she's not sure what her next move will be - at the moment, that is: "...while you always see yourself getting there, I don't know that any thought goes into what you'll do once you're actually in that place." I'm sure Lee Ann will figure it out!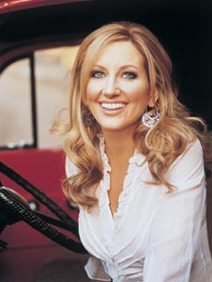 What has Lee Ann been up to?
REQUEST Lee Ann's single "Finding My Way Back Home" - it is at radios NOW!! The video has been added into rotation on GAC, VH-1 Country, and CMT, so REQUEST it!! Please continue to REQUEST all of Lee Ann's previous singles and videos!!
Lee Ann is the spokeswoman for the
Cheerios Helping Hearts
campaign running through the month of February. LAW is gracing the back of every Cheerios box in the country, with information on woman's heart health and how you can help the cause. Every time you enter the promotion code from any participating box of Cheerios cereal, Cheerios will donate $1 to WomenHeart, supporting women living with heart disease. Next time you are in the grocery store, look for the red dress on the front of Cheerios boxes and help us fight women's heart disease.
Wanna hear Lee Ann tell the whole truth and nothing but the truth about the story behind her song "Twenty Years And Two Husbands Ago"?! (The story's just too good to resist!!) You'll haveta hop onto her official website and read her TWO-part diary entries.
The fact that Lee Ann's current album
There's More Where That Came From
is available on classic vinyl (where they are sold) thrills Lee Ann!! Lee Ann says she loves that the record is available on vinyl disc because she still has a big collection of her favorite vinyl records stored in her garage. "Once, when my daughter was younger, she had been playing in the garage and came in and asked, 'Mom, where did you get all those great big CDs?'
Also, Lee Ann is justifiable proud of the new music. "I have never been more proud of an album in my entire career. I've put all my heart and soul into collecting and recording what I feel are the most outstanding songs. This compilation is an album I've dreamed of making since I was a young Texas girl listening to the classics."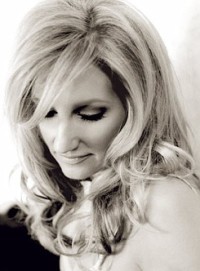 Did y'all know?!
** Lee Ann's critically acclaimed debut single "Never Again, Again" taught her what was a very difficult but valuable lesson. "The single only got to #17. I was crushed. Absolutely crushed. But I never let myself get that upset again. And now people think it went to #1!"

** In the Liddell household [Frank Liddell is Lee Ann's husband], "I Hope You Dance" is actually a home video - the two blue-eyed gals in it with Lee Ann are daughters Aubrie and Anna Lise.

** Before securing her own record deal, Lee Ann appeared as one of the gossiping neighbors in Mark Chesnutt's "A Little Too Late" video.









Where can I buy her music?!
Lee Ann's highly acclaimed latest album There's More Where That Came From is IN STORES NOW!!!! I features her hit single "I May Hate Myself in the Morning")!






Also available are her previous six albums:
Greatest Hits
Something Worth Leaving Behind
A Season For Romance
I Hope You Dance
Some Things I Know
Lee Ann Womack

Purchase YOUR copies of Lee Ann's music by clicking on each respective CD cover:



Does she have an official site?
Of course! There are TONS of photos, candid vid clips, diary entries from Lee Ann and her band members, and more at:
http://www.LeeAnnWomack.com
!!