By: Estella Pan
It's been years since Collin Raye's days of playing "really badly" in a friend's garage (Read on for a detailed recap of this especially memorable event.) He has the gift of effectively engaging his listeners with fascinating stories not only as a singer, but also as a storyteller. The latter was evident at our interview, which took place during the 37th Country Radio Seminar (CRS) week.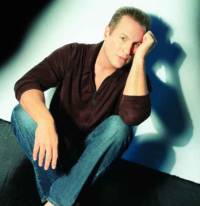 Many have said the way to a man's heart is through his stomach. For women, the same effect can be achieved through music, which is what Collin discovered in his early teens. "I didn't really anticipate ever getting into [music] until I was about thirteen. My brother was a musician, and he was a far better one than I was; so I didn't think I had anything to offer." [NOTE: Collin's brother is Scotty Wray, who is currently lead guitarist in Miranda Lambert's band.]

The spark that started it all happened after a most life-changing event that sent him on a mission to become a recording artist. This is Collin's story (and folks, he's sticking to it!): "My dad was a bass player. One day, he gave me his secondary bass and my brother showed me how to play patterns and runs on it. So, I immediately called a friend of mine who was learning the guitar and another friend who was learning to play drums, and I said, "Hey, we have a band now! Let's play together!" He continues, "We hadn't rehearsed at all, and we played a show that night in my friend's garage with the door open. We called everybody we knew from school in eighth grade, and we had fifty to sixty kids out there." With a chuckle, he remembers, "This sounds shallow, but it's the truth! I think what did it for me was this: There was this one girl who was my friend's sister. She was so beautiful, and I liked her." That would seem ordinary, but the problem was, according to Collin, "[Back then], I was just starting to like girls but I was real shy, and I didn't know how to talk to them; I would get so nervous. And, she didn't even know who I was; she'd walk right past me in the hall. So, here we are, playing this little show – we figured out how to play four songs. I can't even imagine how bad we must have been, but we thought we were rockin'! And afterwards, I was so excited, [that girl] came over and asked me, 'So, how long have you been playing music?'" As it turned out, this story had a very happy ending! Collin joyfully recalls, "That very night, we sat out in the driveway and kissed! And, it was like I had found myself – this is what I'm going to do! I thought, Man, if girls liked that, think of how it's going to be when I actually learn how to do this [professionally]!

With practice, Collin developed his musicianship, and he soon teamed with his brother to form The Wray Brothers; the two performed together for several years. Collin says initially, he wanted to be a rock star. However, those dreams were short-lived, when he realized that country music was where his roots lay. "By the time I was seventeen, I had drifted back to wanting to be a country singer again." He says, what "did it in" for him was good ole Waylon Jennings and Willie Nelson. "When I heard Honky Tonk Heroes album that Waylon did and Willie recorded Red Headed Stranger, I thought, This is what country music is supposed to be! From then on, [being a country singer] is all I ever wanted to do."

His new album, Twenty Years and Change, has now released and Collin has had to clarify a couple discrepancies, "People have been asking me, Have you really been at it for twenty years?" He response is, "No, it's only been fifteen years." He jokes that "when you get to my age, those extra five years count!" Choosing the titles for each of his albums is based on the songs themselves. "I always look at the songs first and see if any one title jumps out at me. If it doesn't, I'll name it something else that sums up the whole project. Extremes and Tracks were like that – there were no songs named 'Extremes' or 'Tracks' on either one of those albums." That said, the title of his current album is not in reference to how long his career has been but rather from a song that Collin wrote about the changes people go through as they get older. "Most people change the way they view life, love, romance, children, family, politics, and religion. I know some people who are still living in the 60s, and God bless them for that, because I think it's a real attribute if you can hang on to it. But, it didn't work for me like that. So, I wrote a song about this fictitious person whose story is different than mine, but he resembles me an awful lot. The song celebrates the fact that I'm a lot wiser than I used to be. It is a good summary of where I am in my life and my music." Recording the album was a personal musical journey. Collin says, "I was very analytical about this album, because I had the time to be; I worked on it for three years. No one was looking over my shoulder." Having the extra time and musical freedom was exciting, though Collin did proceeds with caution. "I thought I better not make any mistakes, because then people are going to say, 'Well, we tried it your way and look what happened.'" He points out, "I wanted to make sure everyone who was ready for new music from me would not be disappointed." And, after fifteen years in the business, Collin has become quite the expert in knowing what his fans enjoy and expect from him musically. "I have fans that appeal to different types of songs [that I record]. So, I included songs that were musically and sonically familiar to them." As a result, the songs on Twenty Years and Change range greatly in variety. "The title track is a story-song. There's a song called 'Josephine,' which is a tragic yet powerful story about this little girl. It's a true story that came from an actual letter. Then, there's 'Hurricane Jack,' which is just a ditty. In general, I made sure all my bases were covered!"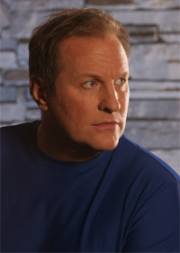 Collin is a man who can wear many hats – without physically wearing a hat at all! That's because there isn't any one "look" to associate Collin Raye with. (Johnny Cash wore black, Willie Nelson has his signature braided locks and George Strait his cowboy hat). And, he is perfectly fine with the fact. "I've always enjoyed the fact that I can walk into any room [and not be mauled], because I look like I could be an insurance agent." He says prior to their respective solo careers, The Eagles were the epitome of obscurity. "I remember Coats of California was the biggest album at the time. They were a super group, but nobody knew any of their names, except Joe Walsh, because he had a solo career. They weren't publicized like, say, The Beatles were where everyone had their own image: Paul was the cute one, John was the smart one, Ringo was the funny one. Growing up, I wanted to be the under-the-radar guy who was taken seriously." He says he's not opposed to acquiring an "image" for himself. "If you come up with an idea, I'll do it, because I know that's my job to do." His only criterion is that "it has to be something that looks for real, otherwise people are going to know that's not me." This philosophy also translates into how Collin designs his live shows. Throughout his life, he continuously saw and experienced the impact music has on people, especially in a live performance setting. "The first time I saw Paul McCartney, the third time I saw The Eagles – they affected me so much that I can still tell you the order of the songs they did, and that was in the 70s! There's just something about seeing someone performing live. That's why I put so much emphasis on my live shows, because to me, that's what it's all about." Sounding good in the studio and making "hit" records is one thing. Doing live shows is an entirely different story. "Nowadays, you can take anybody off the street and use ProTools to make them sound good in the studio. But boy, when you get there on stage, you've got to be real or people are going to know!"

So, is he excited to get back to business, after a few years off? "Oh yeah! I think I'm more motivated now than ever. Back then, I just wanted to see my kids. As much as I loved my job, it always seemed like it was a battle. But, my daughter is grown and my son is getting there – they don't need dad around as much as they used to." He stresses that his run in the music business is not in the least bit over. "There are people who still want me around, my fans. When I talk to people at the radio station, they ask, 'Collin, when's the new album coming out? We need some new Collin Raye music!' So, how does that translate to people in this town saying, 'Collin is done'? I just don't believe that I'm done yet."

Away from music, Collin says his granddaughters are his life. "They are it. I spend as much time with them as I can; they want to spend time with 'Poppy' – that's what they call me! That's my real life. [Recording and promoting my music], really, is like my hobby! I can carry on a really good conversation with people, because I've absorbed a lot of information about history, literature, or poetry. So, in that regard, I'm interesting." He adds, "As far as what I do from day to day, I'm one of those 'dull' people, because the things I love are so simple." When push comes to shove, Collin doesn't ask for much. "I just want a car that runs, because I'm not a mechanic and wouldn't be able to fix it. I want to have the basics to be able to do [music] for a living."