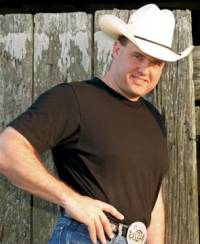 Estella: How did you come by your single "Two Hearts"?
Zona: It's a song that I've had for a long time. I had cut it years ago and then re-cut it for the current album. I"d been playing in my shows for several years and it's been a real popular song everywhere I've played it. The great thing about this song that I've always loved so much is it's simple. It's got a great but simple melody. It also has beautiful but again, simple lyrics. It's not a song where you listen all the way to the end and go, "Now, wait, what did it mean by that?" The message is right there. It is what it is; it's a beautiful but simple song.

Estella: At what point in your life did you start actively pursuing a career as a recording artist?
Zona: Not until later in life. Part of it had to do with the fact that my parents were insistent upon my sisters and me getting our education. It was also one of those things where I loved music, but I didn't know how to make that transition from somebody who likes to sing along with the car radio or in the shower to somebody who is actually making the music that people are singing along with. So, I really didn't start thinking about it seriously until the end of college. It was about the same time that I started writing songs.

Estella: Aside from your music, could you please explain your personal ties to the state of Arizona?
Zona: My dad was a rodeo cowboy; he rodeoed in college then professionally for a while. He was due up in the Scottsdale/Phoenix, Arizona area about the time I was supposed to be born – they have big rodeo event out there every year. Well, I was late being born – about three weeks late, actually – and, instead of going to the rodeo that year, my dad stayed home to make sure that mom and I were ok. He and mom then decided they would name me Zona, which is short for Arizona, because dad had missed the rodeo in Scottsdale/Phoenix that year.

Estella: Back to your music, who are some of the artists who influence your style?
Zona: Oh, wow! I've listened to most everything and I love all kinds of music! I grew up listening to a lot of the old Texas Troubadours, like Ray Price and Johnny Bush; I love Johnny Rodriguez' music. Artists like that in the country genre influenced my music. But, I also grew up listening to the rock bands of the 70s and the 80s – I love KISS, Boston, Journey, and Aerosmith. My grandmother was an influence on my music, too, because I used to listen to everything she had in her house from Elvis to Engelbert Humperdinck. So, there is a wide variety of artists and music that I draw from.

Estella: How did you find your first single, "House of Negotiable Affections"?
Zona: One of the guys who co-produced that song with me – Randy Boudreaux, who's written a bunch of great songs like "Alibis" and "Brokenheartsville," got it from another mutual songwriter friend, Kim Williams. They were talking about finding a couple more songs to finish my record with, and Kim told Randy, "Man, I got this song that'll be great for Zona." I heard the demo of it and liked it, but I wasn't knocked out by it; it was just ok. But, they convinced me to go ahead and cut it. And, when we got finished with that song in the studio, it just really came to life. It's about how the way things used to be, I suppose, back in the good old days in Texas and maybe other places, too. It was actually one of the last songs we found for my album. It's been a lot of fun; we play it every night in our shows.

Estella: The video for it looked like it was fun to make!
Zona: Well, we shot that video at home in Beaumont, Texas, and as the extras in the video, I used a lot of my friends – members of my band, my then-girlfriend-now-fianceť is also in it. We wanted to do something fun and do it at home, and we really had a good time making that video!
Zona and Tracy Byrd in the
"Whiskey Kind of Way" video
Estella: In your next video for "Whiskey Kind of Way," Tracy Byrd makes an appearance. How did you hook up with him?
Zona: We've been good friends for a long time, as I am also with Mark Chesnutt, another Beaumont boy. They've both been not only friends but influences, too. They are probably more responsible for me getting into country music than anyone else – musician-wise, for sure. I got to know them when I first moved to Beaumont and their careers were starting to take off. Really, watching them is what convinced me that this could be done and is what brought everything into focus for me. They're great artists, musicians, and being able to watch my friends develop in their careers really made it "real" for me. I knew then it wasn'' just one of those dreams you hear about out in Hollywood or Nashville; it was happening to two guys I knew right at home. They've had a tremendous influence on what's been happening in my career.

Estella: Do you remember the very first time you heard yourself on the radio? What did it feel like?
Zona: Years ago, when I first came to Nashville, I had a deal with Warner Brothers. It ultimately didn't work out, but we cut some songs for them, and when we got our masters back and all that, they started playing it on our local stations. Hearing that for the very first time, though it's been a long time since it's happened, is still a very vivid memory for me. It's actually one of those things that is hard to believe; it's like, "Wow, that's really me!" I don't know if it's true for everyone, but for me, it was interesting. When you cut an album, you listen to that music so much, you know every little "crackle" and "pop" and "hiss." They stand out to you, because you listen for all those things. By the time you get a single or an album ready for radio or in stores, you've listened to it so many times that it's not new to you anymore. Plus, you're playing all these songs every night in the clubs and dancehalls. You get so used to hearing it that sometimes, it's hard to go, "Wow, that's actually the radio!" When I go to other places around the country and I happen to get into a rent car, I'll turn the ignition on, the radio is on a country station, and all of a sudden, my song will come on; it really does get you! It still does!

Estella: For people who have not yet heard your songs, how would describe your musical style?
Zona: I don't know that I've really ever tried to put that in words. What I've always done is sang and played music that I liked. It didn't matter where it came from. In my shows, I might do a Lionel Richie tune or a ZZ Top song. We do a variety of songs onstage that are just fun.

Estella: Tell us about the songs on Harleys & Horses.
Zona: When we put the album together, I tried to cut the best song that we could find. I threw some songs that I wrote in the mix, too. But, I didn't include any of those songs on this particular album mainly because the songs that we do have, I thought were better than mine. I think, at least in terms of country music, we covered a wide spectrum. There are some songs that are really traditional. We have a swing song with "House of Negotiable Affections" – it's very country and very Texas swing. On the other end of the spectrum, I have "Two Hearts," which is a more contemporary-sounding song. There's a song called "I'll Give It to You," a song that Mark Nesler wrote, which is one of my favorites; he's also another guy from around Beaumont who I've known for years. It's all very country, because I love fiddles and steel guitars, but it's also a very contemporary country sound. If you like country music, this is a really good record for you. I'm really pleased with it! I didn't know how it would all turn out. But, after it was done and packaged, and I bought one, opened it, and put it in my CD player, I realized for the first time that it wasn't anything that we did that was that smart of planned out; we just got a lot of good music.

Estella: What are your short- and/or long-term goals?
Zona: I think short-term goal would be to do my best to spread the music I make to as many people as I can. If they love it, I'm thrilled! If they don't, I'm ok with that. The tragedy about country music today is that there is so much censorship. And, I don't mean that in a bad way, necessarily. But, there are just so many things you have to go through just to get a song on the radio that there's so much good music that never makes it out to where the general public gets to hear it. It's the system, I suppose, in terms of how music gets played on the radio, that really keeps a lot of great music from breaking through. Like, I grew up listening to the radio, and I loved that. But if it wasn't on the radio, I didn't know about it. Knowing a lot more about how all of this works, I feel like there's so much music out there that I was never exposed to. I regret that, because I love music so much. So, I want to expose my music out to as many people I can and on as many radio stations. I don't care if they're reporting to any chart or not, the fact that they're playing it and people are listening to it, means a lot to me. Hopefully, it'll continue to spread. In the long-term, I want to continue to make music that's pleasing to people, to sing the songs that I like and want to sing. And, hopefully those are songs that everybody wants to hear, too.

Estella: What is something interesting about yourself that you'd like to share with fans?
Zona: My parents said to me, "We don't care how you make your living or how you support yourself in this world. We want you to do the best you can. We feel like education is the most important thing, so we're going to insist that you finish high school and go to college." At the time, it didn't mean that much to me, but it means everything to me now! So, I went to undergraduate school and got my degree in Finance and then went on to graduate from law school. Actually, the way I got to Beaumont, Texas and the way I became friends with guys like Tracy [Byrd] and Mark [Chesnutt] is I was recruited out to law school to go to work in Beaumont. So, I've been a practicing lawyer for many years. My music and my practice have gone hand in hand; I'd play music at night and go to work during the day.