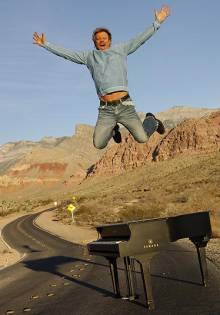 Who is he?
Phil Vassar is one of country music's truest triple threats!! Before securing his own recording contract, he had already long been established as one of Nashville's most prominent songwriters, having penned hits for the likes of Collin Raye ("Little Red Rodeo"), Tim McGraw ("My Next Thirty Years"), Jo Dee Messina ("Bye, Bye," "I'm Alright"), and others. Having honed his piano skills since he was a young boy, Phil also tickles those ivories like none other!! In 1999, he released his own debut single "Carlene," and has since enjoyed a consistent string of hits, including "Just Another Day in Paradise," "American Child," "Six Pack Summer," "I'll Take That As a Yes," "Good Ole Days," among others. "American Child" was the title track of his second album and plays like a mini-movie of Phil's life. He mentions his older daughter, Haley, in the song and also featured her in the video for it.
In 2005, Phil sat alongside Poison frontman-turned-solo artist Bret Michaels and A & R expert and industry insider Anastasia Brown, and each week, the three helped Nashville Star 3 contestants along on their musical journeys. He enjoyed it so much that he returned as a judge for the show's fourth season.
Three albums later, Phil has released his first greatest hits collection – appropriately titled Greatest Hits, Volume 1 – featuring his current single "Last Day of My Life." This is a must-add to any of Phil's "Phrends," as it not only features his own hits as a singer - it also features him singing songs he wrote for others artists!! Most recently, he also taped a television special for GAC called Piano Man in a Guitar Town; it continues to gain positive feedback from industry personnel and fans alike. Phil came to Nashville to be a singer. In the process, he also discovered his knack for writing great songs. These days, he's getting to do both!
What has Phil been up to?
Phil's
Greatest Hits Volume 1
album sold over 64,000 copies in its first week, earning the country singer-songwriter his highest scanning debut at #2 on the Billboard Top Country Albums Chart and #10 on the Billboard Top 200.
Greatest Hits Volume 1
, which features the Top 10 hit single "Last Day Of My Life," scanned more than triple his previous highest first-week release,
American Child
, released in 2002!!
Country Weekly
cites the new disc as "... an example of how a compilation can actually redefine the artist."
The New York Times raves: "One great performance after another,... one of country music's most appealing voices."
Phil was recently photographed with his wife, Julie, and the family pets for a
Nashville Lifestyles
feature on "People and Their Pets."
CLICK HERE TO SEE A GREAT PHOTO FROM THAT SHOOT
!!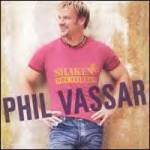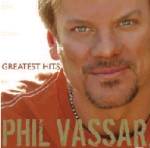 Where can I buy his music?
ALL of Phil's albums are available by clicking on each respective album cover!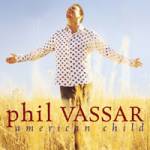 Does he have an official site?