Who is she?
Patty Loveless lives and breathes country music, which shouldn't surprise listeners and faithful fans, alike. After all, she's built a 20+ year career from making music that relates with others who grew up in the country, just like herself. Growing up in a coal miner's family, she picked up her father's guitar and learned to play the instrument at age 11. While most of her friends and peers were in school, Patty schooled herself on country music - both the songs and history. By the time she was sixteen years old, she was making friends with country music greats like Dolly Parton, performing with The Wilburn Brothers, and shortly after, signing her first recording contract. Next came her command on the country charts with a 14-Top-Ten-hit run!
Patty's fans love her for making country music; through the years, she has been commended time and again for keeping alive the classic sounds of country music. Her own songs "Timber I'm Falling in Love," "Blame It On Your Heart," "You Don't Even Know Who I Am," and countless others have become classic favorites themselves. With her bluegrass album, Mountain Soul, Patty reflected on childhood memories, her upbringing, and the music she loved growing up, and the result garnered praise - the album was named one of country music's best albums. Patty's career has consistently proven flawless, and her latest album is no exception. Dreamin' My Dreams. She says, "That title reminds me of how I first felt when I came to Nashville. I felt I was living my dreams." And so, the dream continues for a country girl who chased her dream all the way to Music City - but she's never forgotten the people, music, or places that inspired her to dream those dreams.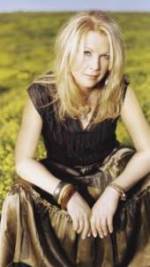 What has Patty been up to?
REQUEST Patty's NEW single "Keep Your Distance" - at radios NOW!!!!

Patty is featured on a couple albums - one from Solomon Burke, is titled Nashville, and it's the soul titan's first all-country recording!! The disc includes duets with the likes of Dolly Parton, Emmylou Harris and PATTY LOVELESS!! Also, Patty has lent her vocals to the new Bob Seger album, Face the Promise!! (It's Bob's first album of all-new songs in 11 years!!!!)

CONGRATULATIONS are in order for Patty, who was inducted into the Georgia Music Hall of Fame on September 17, 2005!! Recognized in the Performer category as its 2005 inductee, Patty joins a list of musicians representing all genres - one of those being her husband and producer, Emory Gordy, Jr. He was inducted into the Georgia Music Hall of Fame in 1992. Patty closed the evening's induction ceremony with a performance of "Georgia On My Mind."

Patty will be out on the road straight through October!! Make sure y'all check her website's tour page to see when she'll be coming to YOUR town!!!!
Did y'all know?!
** Patty is a coal miner's daughter, too!! In fact, she's a distant cousin of another "Coal Miner's Daughter" - Loretta Lynn!!
Where can I buy her music?
Patty's much-anticipated NEW album Dreamin' My Dreams in available for purchase, along with all her previous albums!!!! You can purchase YOUR copies of Patty's music by clicking on each respective album cover!!




Patty's albums are (in descending order):
Dreamin' My Dreams
On Your Way Home
Bluegrass & White Snow: A Mountain Christmas
Mountain Soul
Strong Heart




Classics
Long Stretch of Lonesome
Patty Loveless Sings Songs of Love
The Trouble With the Truth
When Fallen Angels Fly
Greatest Hits




What I Feel
Up Against My Heart
On Down the Line
Honky Tonk Angel
If My Heart Had Windows
Patty Loveless
Does she have an official site?!