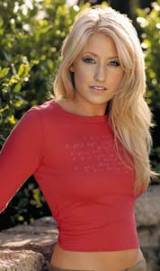 Lila's STAR Causes:

Years before she made her country music debut, Lila was an aspiring singer living in Steilacoom, Washington. Having been bit by the performing bug early on, Lila started singing with her father's band at the age of four. It wasn't long before Warner Brothers/Asylum Records discovered her talent and signed the 15-year-old to their label. Iin 1997, Lila released a self-titled album which spurned singles "Down Came a Blackbird" and "I Wanna Fall in Love." Two years later, Lila released Something in the Air, which captured the then-teenager's take on love and life; singles from the project included "With You" and "Crush." Next came Complete; though not commercially as successful as her previous albums, it showed a more mature Lila as she neared the end of her high school years. (Until her high school graduation, she juggled school activities - including being co-captain of her cheerleading team! - with musical gigs.) After the release of Complete, shuffling and merging at the record company prompted Lila to leave Warner Brothers/Asylum. She then signed with Broken Bow Records and began working on a new album. Having been given the luxury to focus completely on her career for the very first time, she has discovered a love for songwriting, and the fortcoming album will reflect Lila's ever-evolving artistry, touching on personal experiences in the last several years. The kickoff single from the yet-to-be-titled album is "Go Easy on Me." The bluesy ballad gives fans a taste of what to expect in the near future.
Lila considers opportunities to work with charities a major treat! My Friend's Place and Interfaith are two organizations especially close to her heart; both are based in California. She says of working with My Friend's Place, a runaway shelter: "To be involved in something like that and help out kids that, at a young age, probably had the same dreams I did, and ended up at a place like that. For me to be able to help and hang out with them one-on-one means more to me than a lot of the other stuff that I do." Lila explains what Interfaith, based in San Diego and Escondido, CA is all about: "They work with families, runaways, single parents, anything – if you need help, they're there! They do a big show every year at the Orchestra Center in Escondido and they used [my song, "I Can Do This" in 2004] as their theme song. I sang with a children's choir of like sixty kids and an orchestra, and it was very cool!"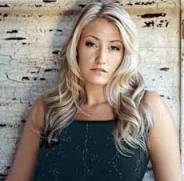 The Lila Report:

REQUEST Lila's single "I'm Amazed" - at radios NOW!! Please continue to REQUEST "Go Easy on Me" and all of Lila's previous singles (and videos)!!
Lila has a NEW holiday single called "Peace On Earth," which is available for purchase online at http://www.peaceonearthhome.com. A portion of all proceeds goes to charities that support the victims of both 911 and the hurricanes, and the families of soldiers serving in the middle east.
"Peace On Earth" will be released to radio this month for national airplay and a video is scheduled to release sometime around Thanksgiving. Click the banner to hear a clip of "Peace On Earth":
CONGRATULATIONS to Lila and her husband, Mike Wolofsky, who will celebrate their one-year anniversary this month!!!! Their wedding, held at the Hermitage Hotel in Nashville, was attended by a small group of close friends and family. The happy couple, who reside in Nashville, met through mutual friends and started dating in 2002.
Lila gushes, "I'm so excited to be married to my best friend."
Listen Up:

Lila will be releasing a NEW album coming soon!! In the meantime, all of Lila's previous album are available for purchase by clicking on each respective CD cover: