Who is she?
LeAnn Rimes has been honing her vocal skills since the age of 18 months. She sealed her place in the country music industry with his mega-hit "Blue" at 13 years old - which propelled her into national AND international stardom. Despite early criticisms from industry "bigwigs," she proved her staying power, with hits spanning the country, pop, and contemporary Christian markets. In 1997, the book, Holiday in Your Heart (co-written by LeAnn) was loosely based on her life as a young star. LeAnn is also an actress - she guest-starred on the soap opera Days of Our Lives and starred in movies "Holiday in Your Heart" with Bernadette Peters and "Coyote Ugly." She recently portrayed Connie Francis in NBC's American Dreams. Her Twisted Angel album not only acknowledged LeAnn as a songwriter, but also captured her versatility in vocal ability and range. Then, LeAnn released her first-ever Greatest Hits album, followed shortly by her first-ever holiday album What a Wonderful World AND latest studio album This Woman!! In 2007, LeAnn released Family, further proving her ever-evolving vocal versatility. The swampy upbeat kickoff single is "Nothin' Better to Do."
Music aside, LeAnn introduced fans to her a children's series (co-written with her husband Dean Sheremet); the first book was JAG, and the second is Jag's New Friend. A third book is in the works. One thing's for certain, LeAnn has incredible staying power, and she continues to show that "she can...do the impossible"!!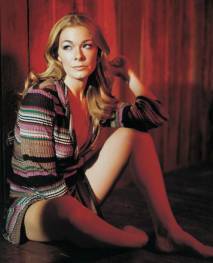 What has LeAnn been up to?
REQUEST "Nothin' Better to Do" - at radio now!! The video has been added into rotation on CMT and GAC! Please continue to REQUEST all of LeAnn's previous singles at radio and her videos!!

While LeAnn can be heard on "When You Love Someone Like That" on Reba McEntire's Reba Duets album, she's also paired with a couple of other singers for duets on her own upcoming album, Family.
LeAnn and blues singer Marc Broussard sing "Nothin' Wrong," which they wrote with Blair Daly, and she also teamed up with rocker Jon Bon Jovi for "'Til We Ain't Strangers Anymore."
"Recording with Jon was great," LeAnn says. "He has such a great work ethic. He knows what he wants and he knows how to get it. He's had such longevity in this business. I have true, true respect for him as a visionary and as an artist. I think our voices sound great together."
The recordings LeAnn did with Reba and Jon are available on their current albums and will be bonus tracks on LeAnn's new CD.

In the October issue of Redbook magazine, LeAnn says that she is now seriously thinking about the next big step in her life: children. "We talk about it often," LeAnn says of her discussions with her husband, dancer Dean Sheremet. "We also talk about the huge responsibility. We wake up some mornings and say, 'What would we do if we had a kid? How would we work this?'"
LeAnn doesn't offer a timetable, although she suggests it may still be a couple years away. She also says she's reconsidering her earlier plans to adopt, despite lingering fears about childbirth. "I'm a little freaked out by it," she says. "But when I met Dean — I know how compassionate he is about children. So now I want to have a child of ours. I might love being pregnant — you never know. I'm keeping a very open mind about the whole thing. But I do want children, definitely. That's part of my life I don't want to miss out on, and I have a lot of love to give that way. I can't wait."
LeAnn is certain about one thing: She made the right decision to marry Dean five-and-a-half years ago, even though she endured criticism because she was only 19 at the time. "Getting married is probably the best thing I've ever done," she says. "He's such a great leveler for me."

Yes, that is LeAnn's voice you hear singing "Are You Ready for a Miracle" during the closing credits of the new film, Evan Almighty. No stranger to the big screen, LeAnn says she's getting ready to lend her acting talents to another upcoming movie project pretty soon. "I'm gonna be working on a film called Good Intentions that's gonna be shooting right outside of Atlanta next month," she says. "I have a small part. A very good friend of mine, Elaine Hendricks, is the lead character. It's the first thing I've read in a while that I thought, 'This is really funny,' and it takes five days out of my crazy schedule right now. I'm reading things, definitely, but I want to tell great stories through film as much as I do with my music, and that's a process of reading a lot of things till I find something that really hits home with me."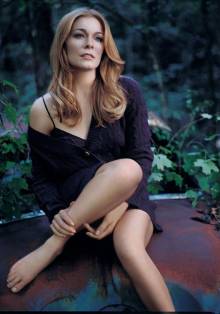 Did y'all know?
** LeAnn's given name is Margaret LeAnn Rimes (she was named after her grandmother, but decided to drop "Margaret" because "LeAnn Rimes" flowed better verbally).

** LeAnn suffers from mild to moderate eczema. She says, "By the time I was seven, I was covered over 80 per cent of my body. I had it on my face, my hairline and scalp. I was always teased in school. I didn't want to go out with a bathing suit or shorts on."
Now fighting the skin disease with medication, LeAnn admits there were times she took to the stage wearing two pairs of pantyhose so that fans wouldn't notice her scaly legs. "It hurt to perform sometimes. It caused a lot of mental anguish."
Having personal experience with eczema, LeAnn was recently named the spokewoman for National Eczema Awareness Month (October, 2004). Here's her story: LeAnn was diagnosed with the skin condition when she was two years old. "Eczema has had a profound impact on me throughout my childhood and teen years, and I've never felt comfortable discussing my condition before. But my physician helped me with a different treatment strategy and now I know how to control my eczema. I'm sharing my experiences through Treat Eczema Now to encourage other patients to work with their doctor to find an effective way to manage their disease."
More than 35 million Americans suffer from eczema, a chronic, recurring flare of itchy, red, irritated skin.)


Where can I buy her music?
LeAnn has released her first ever holiday album called What a Wonderful World, which includes three tunes that LeAnn co-wrote as well as LeAnn's popular rendition of "All I Want For Christmas is You" (plus nine other tracks)!!

LeAnn's latest album This Woman is available now!!!! The album features LeAnn's Top 10 single "Nothin' 'Bout Love Makes Sense" AND "Probably Wouldn't Be This Way"!!

Also in stores are all of LeAnn's previous albums:
Greatest Hits
Twisted Angel
I Need You
LeAnn Rimes
Sittin' On Top of the World



You Light Up My Life: Inspirational Songs
God Bless America
Unchained Melody: The Early Years
Blue













LeAnn's Library:
LeAnn has co-written a novel and two children's books:
Holiday In Your Heart (1997)
Jag (2003)
Jag's New Friend (2004)

ALL three books are available for purchase by clicking on each respective book cover!!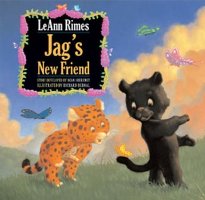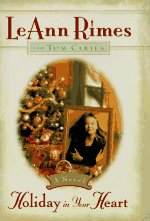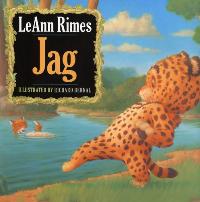 Does LeAnn have an official site?