If you would have told Estella Pan years ago that she'd found her own charity organization, launch various successful websites, become a prolific writer, and eventually start her own magazine, she wouldn't have believed a word of it! But, then again, she has always been a big dream chaser, continuously seeking out ways to make those dreams her reality.
It all started when she discovered country music in 1988 after her parents bought her Loretta Lynn's Coal Miner's Daughter cassette; Estella was eight years old. She was instantly hooked to the honesty of the songs and vowed right then that someday, she would make country music her life. She tuned into TNN (formerly The Nashville Network) and Country Music Television (CMT), and later Great American Country (GAC) to familiarize her with the latest on country music recording artists, videos, and news.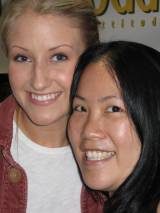 Lila McCann and Estella

Flash forward to July of 2001 when Estella was offered a position as a country music journalist for Country Interviews Online that she couldn't turn down. The ironic thing is, she DID turn it down at first!! Fortunately, it wasn't too long before she realized that very job was her ticket into the country music industry. She accepted it on a "trial basis," and on August 6, 2001, she conducted her very first interview with Lila McCann!! From there, Estella delved into interviewing other artists and songwriters. Occasionally, she was afforded the privelege to go "behind the scenes" in chatting with music video directors as well as TV and radio personalities. A few months in, Estella added writing album reviews to her to-do list. Then, two years after her first article was written, she became full-fledged Editor, interviewing then writing her own articles as well as editting her colleagues' works.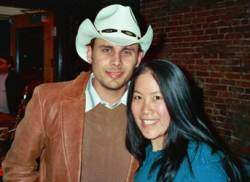 Brad Martin with Estella


Right around the same time she started with the magazine, Estella found another creative outlet in the form of website editting. After exploring many other fan sites, she set out to create her own, which would eventually become Ms. E's Country. She quickly created other websites, including Completely...Brad Martin and Ms. E's Country Concert Photos - all of which she continues to update.




Somewhere between writing and website editting, Estella also found time to jumpstart CountryAngel's Network, an organization she founded in 2001. Not knowing much more than her desire to make positive differences in people's lives, she saw this as a unique opportunity to incorporate her love for country music with her passion for helping children. Every April and October, she continues to host online auction events to raise money for various children's charities. Since her first event in 2002, CountryAngel's Network has raised nearly $4,000 for St. Jude Children's Research Hospital, the Spina Bifida Association of America, and country music recording artist/songwriter Chely Wright's Reading, Writing, and Rhythm.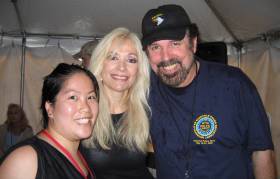 Estella with Lane Brody and Eddie Bayers


In mid-2005, Estella encountered a major crossroad; with her growing list of responsibilities, she wanted to find a way to continue doing the things she loved while not being pulled in too many directions all at once. With the encouragement from friends (many of them artists she has interviewed and have become friends with), she began laying down the groundwork for STAR Country!, her own online country music publication.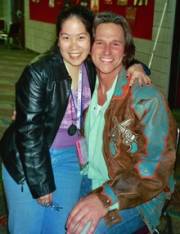 Estella and Billy Dean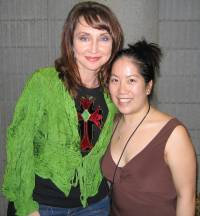 Pam Tillis and Estella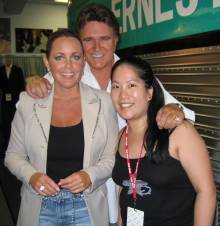 Kelly Lang and T.G. Sheppard with Estella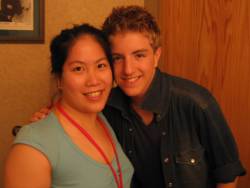 Estella and Billy Gilman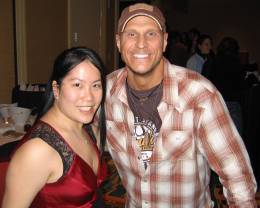 Kevin Sharp and Estella
The new project essentially allowed her to merge two endevours into one: she could continue writing articles while exercising her creativity via website editting!! She believes her four years with Country Interviews Online afforded her the experience she needed to initiate STAR Country! and is grateful that was her breaking ground.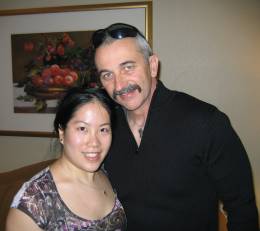 Aaron Tippin and Estella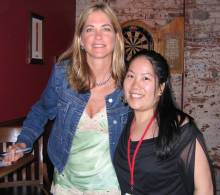 One Life to Live's Kassie DePaiva and Estella
Through STAR Country!, Estella diligently serves to bridge the gap between recording artists and their fans. She also understands that it takes much more than the recording artists alone to keep the country music industry afloat, so she embraces opportunities to recognize those individuals who work behind the scenes. Over the years, she has befriended legendary and established artists in country music as well as the STARs of tomorrow. She has also participated in various events, including the Country Radio Seminar (CRS) and CMA Music Festival.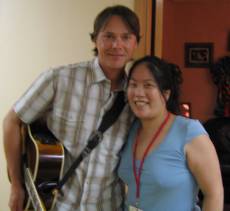 Bryan White and Estella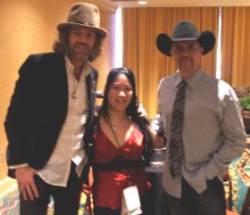 Estella with Big & Rich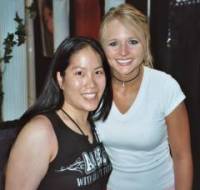 Estella and Miranda Lambert


Estella does not know what the future holds for her. With countless yet-to-be-discovered dreams waiting in the wings, she's learned that nothing is truly impossible if you put your mind to whatever it is you wish to accomplish, then work whole-heartedly to achieve it!