Despite bearing an uncanny resemblance to one Mr. Tim McGraw, Adam D. Tucker is a recording artist/songwriter in his own right. And, he's out to make his own mark in the country music world!!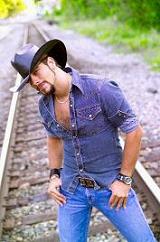 Meet Adam:
Over the last few years, singer, songwriter, AND guitar player Adam D. Tucker has brought his live show all over his homestate of West Virginia, and into other states including Ohio, Kentucky, Tennessee, and Georgia. Adam has also performed at prestigious venues like Nashville's Wildhorse Saloon and shared the stage with Tracy Byrd, Miranda Lambert, Craig Morgan, Julie Roberts, Trent Tomlinson, Josh Turner, Darryl Worley, among many others!!
Though equally passionate about sports, in 2003, Adam officially retired from playing semi-pro football to concentrate on his music career. Later the same year, he released his debut CD called It Ain't Me Anymore, on which he wrote or co-wrote 8 of the 12 tracks. There's a real and raw truth in his music that doesn't get lost in the midst of fancy production. His current tour schedule is proof to what his fans already know: that he's one of the hardest working people in country music - he's booked solid through December of 2006, with new shows being added all the time!! Adam has put finishing touches on his second album, which will be released in late 2006.
*STAR FACTS*
Full name:
Adam Dwayne Tucker
Birthday:
September 6, 1977
Height:
6-foot-2
Weight:
187 lbs
Eye Color:
Hazel
Hair Color:
Brown
Marital status:
Single
*FAVORITES
Colors: Navy, black, gray, sky blue
Dinner: Mashed potatoes with turkey or chicken
Movies: Field Of Dreams, Meet The Parents
Sports: Football and basketball
Car: Any C5 Corvette
Artists: Tim McGraw, Tracy Lawrence, Mark Chesnutt, Tracy Byrd, and Sammy Kershaw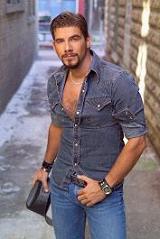 Latest News:
Adam is booked solid through December 2006!! Check out his official site to see when he will be headed to YOUR town!!

Adam has finished the recording portion for his second album. Packaging for it is currently in progress, and the album is slated to release later this year.

Get ready for some great NEW stuff in Adam's fan club packets!!!! In the meantime, check out his website and make sure you get added to his mailing list, so you'll know all the latest news on Adam!!

Also, while you're on his website, show some LOVE for Adam and his music by purchasing your very own ADT merch (link is below)!!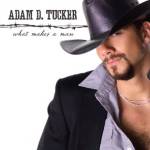 Tucker in YOUR Trucker:
Log onto Adam's site (see below for link) and order his CD for yourself AND copies for your friends and family!! He's offering them cheaper than most stores AND it's definitely worth buying!! :)




Did y'all know?!
** Adam as entertained a US Senator with his country music show. He's also sang at the famous Wild Horse Saloon in Nashville Tennessee

** Adam was voted "Most Talented" in high school yearbook.

** Aside from being a recording artist/songwriter, Adam is quite the athlete!! He was named captain of his high school football team, basketball team, AND Semi-Pro football team. He was also an assistant high school football coach (6 years) and basketball coach (4 years). Then, In his only year of competing in track and field, he placed 2nd in high jump during regionals competition in 1995.

** He also has a passion for Corvettes (especially his C5 2000 Black 6-Speed Corvette)!

It has been said that Adam provides the ultimate LIVE country show! Check out his website for the latest tour dates: